The Great Race Across the Southwest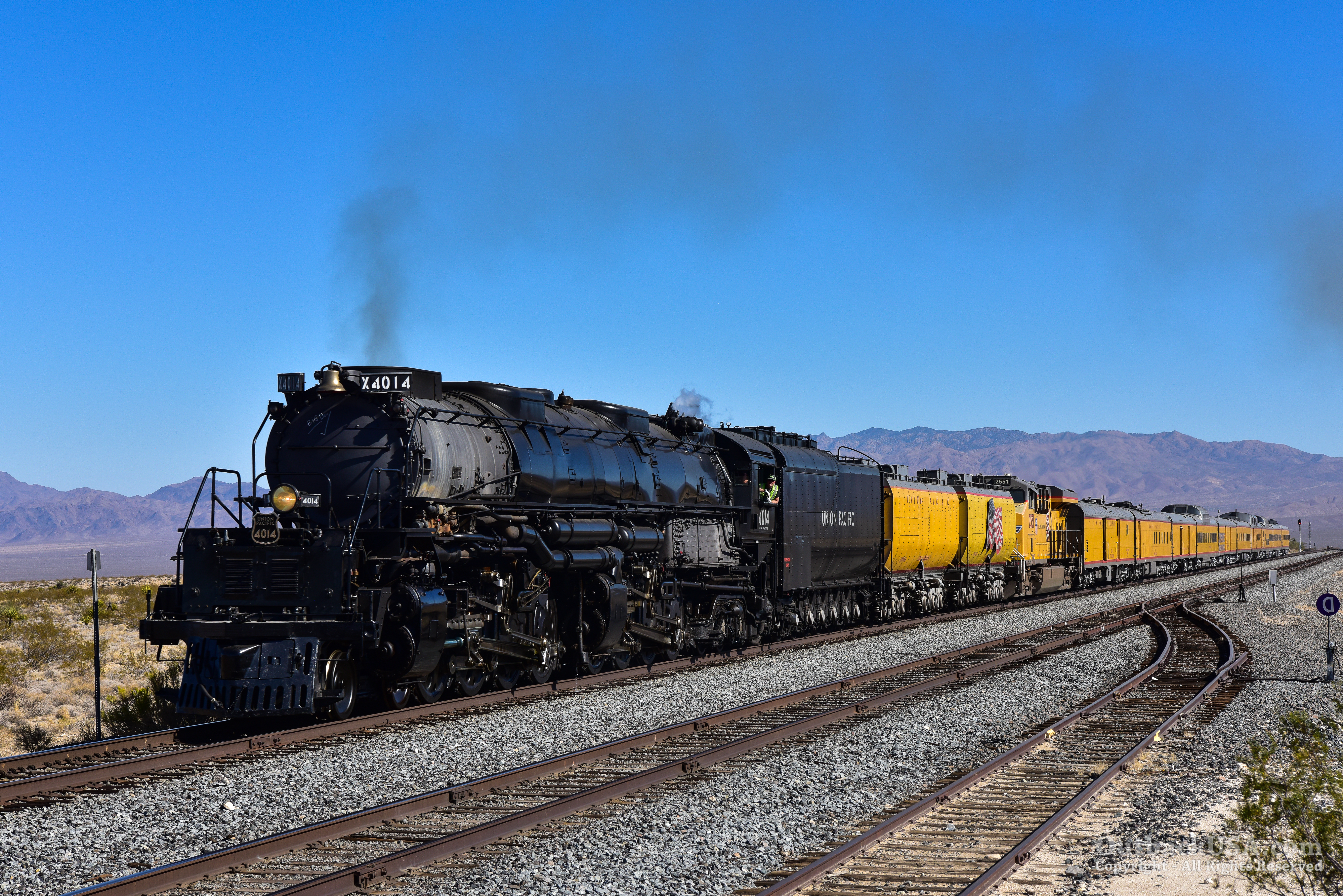 For the final time this year, the Big Boy No. 4014 will ride the rails on the Union Pacific system, taking it through Arkansas, Arizona, California, Colorado, Kansas, Missouri, Nevada, New Mexico, Oklahoma, Texas, Utah and Wyoming.

October 17th, 2019 – Please find my super high resolution gallery of the 4014 in Nevada and Eastern California on-line at the link below. Each image is 16-27 megabytes. Please be patient as they load as a gallery and individually. Feel free to download and print these photos. I only ask that the watermark stay intact.
Link to High Resolution Image Gallery HERE
Link to Schedule HERE
Link to Tracking Map HERE
Facebook Group HERE
Twitter Feed HERE