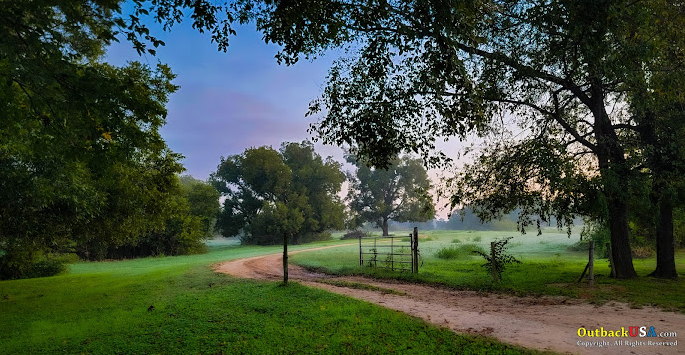 Head east! We did! What a great trip this was. Our primary focus was to spend a week in Round Top, Texas for the bi-annual Antique Fair, likely the biggest of it's kind in the world and definitely the biggest in the USA.
We avoided the Interstate on the trip out with great success, sticking to country backroads and state highways. See our route here on Google Maps. As the driver, those backroads are my home. So dang relaxing for me.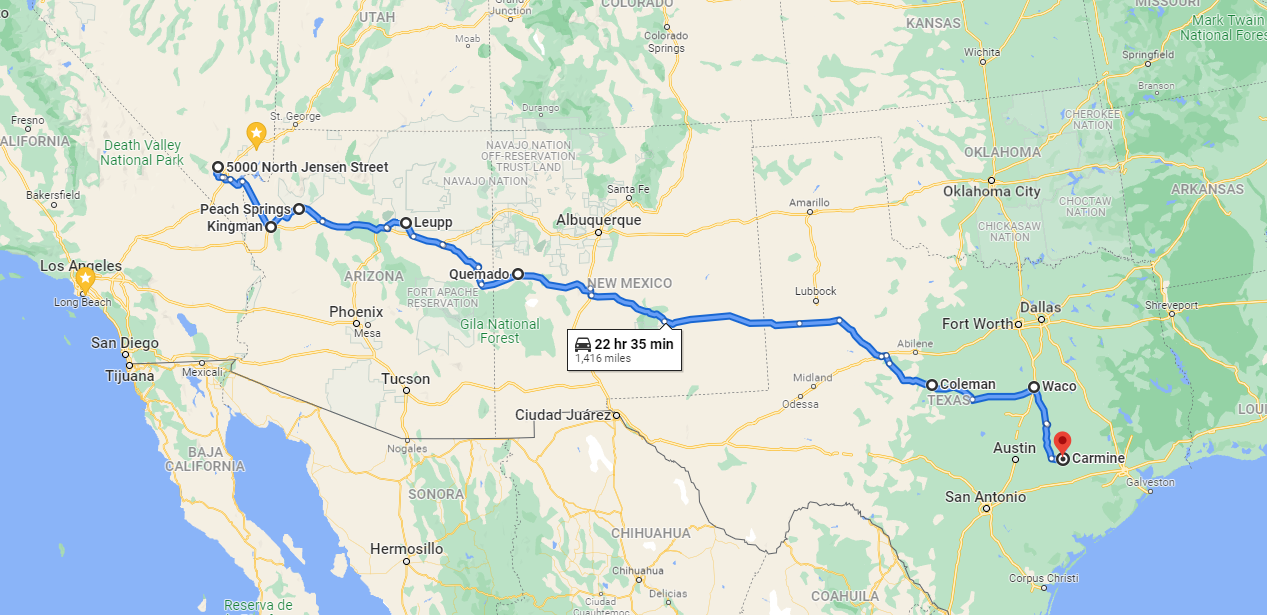 Our first stop of mention was in Pie Town, New Mexico, very near the Very large Array which is always a great visit. This time, I needed a few geeky t-shirts to replace the one my GR Dog shredded as a pup and to bolster my supply just in-case he did it again. Alas, the VLA was closed for the Plandemic. No bigee, we will be back .. soon!
Lucky to arrive on Sunday, we shared in a great community dinner at the Pie-o-neer restaurant. It is truly "the gathering place" in this part of the Deep Outback USA. See the photo gallery which also includes a few pictures of the Toaster House which is a free boarding spot for hikers and cyclists traveling the Continental Divide.
Over the next few days we traversed through more of the New Mexico Outback, staying in Roswell and then treaveling east into Texas on US Highway 390, a truly fantastic road and route with little traffic and excellent road conditions and beautiful countryside. We stopped and stretched our legs in various small towns (Plains, Brownfield and Post), all inhabited by friendly, courteous people, without exception. We landed in Sweetwater, Texas at the Bar-J Hitchin' Post RV Park. I mention this park because it was the nicest that we stayed in on this entire trip.
From a few miles of Interstate through Sweetwater we were back on the country roads of Texas – Highway 70 and 153, as the countryside blossomed more and more every mile. Passing through Winters and Coleman, Texas where we picked up US Highway 283, then US 84 taking us through to Waco, Texas – our first big destination of the trip.

In Waco, we spent a day at Magnolia Silos and traipsed around the area visiting local farm and ranch stores, antique shops, country butcher shops and more. The "absolute find" was the Homestead Heritage / Craft Village. What a wonderful place of soul stirring heritage, outstanding food and absolute top quality – Made in USA crafts and products. Enjoy this photo gallery and make sure you visit this great community when you are near by.
We also visited the Branch Davidian Massacre site to fully realize what a corrupt, abusive American government can and will do to its citizens. The last picture in the photo gallery sums up The Evil. This must never, ever happen again.
In parting, Waco is a beautiful old town on the Brazos River and "the place" of my favorite photo on this trip as seen at the top of this Blog post. See more of this in the photo gallery of my morning wanderings.
Our next stop was The BIG SHOW in and around Round Top, TX. The bi-annual Antique Fair mentioned in the first paragraph. We blocked off 5 days to take in as much as we could and I think we were able to cover about 20-25% of all that was there to see. Click —> photo and video gallery and enjoy the diversity of the stuff to see.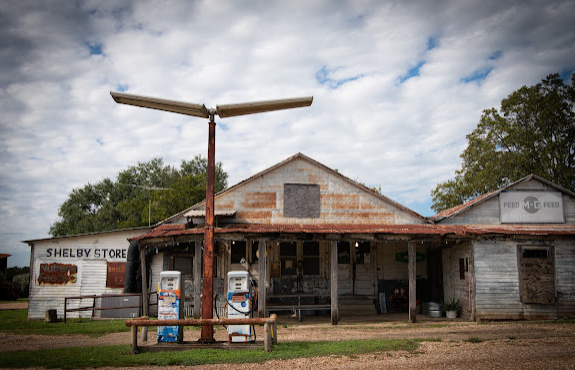 As a break from being on our feet, we took many side trips in the comfort of our old Church Truck, exploring the nearby country side. This wonderful old Country Store in Shelby, Texas (above) caught my eye enough to bring out the Big DSLR camera to capture it properly for high-resolution and clarity suitable for large format framing. Again, a full gallery awaits your interest. Please be patient as each photo loads in this gallery and when they do, Zoom way in and see the wonderful details.
Heading home, we took a more southerly route through Lockhart, TX to visit Black's BBQ for Beef Brisket that is so dang good, it has inspired me to refine my skills at the pit. Next, we drove the Church Truck and Lucy Trailer across the Devil's Backbone in the heart of Texas Hill country as we diverted to a wonderful stop in Luckenbach, Texas. Make sure you see the wonderful videos and photos in the associated gallery.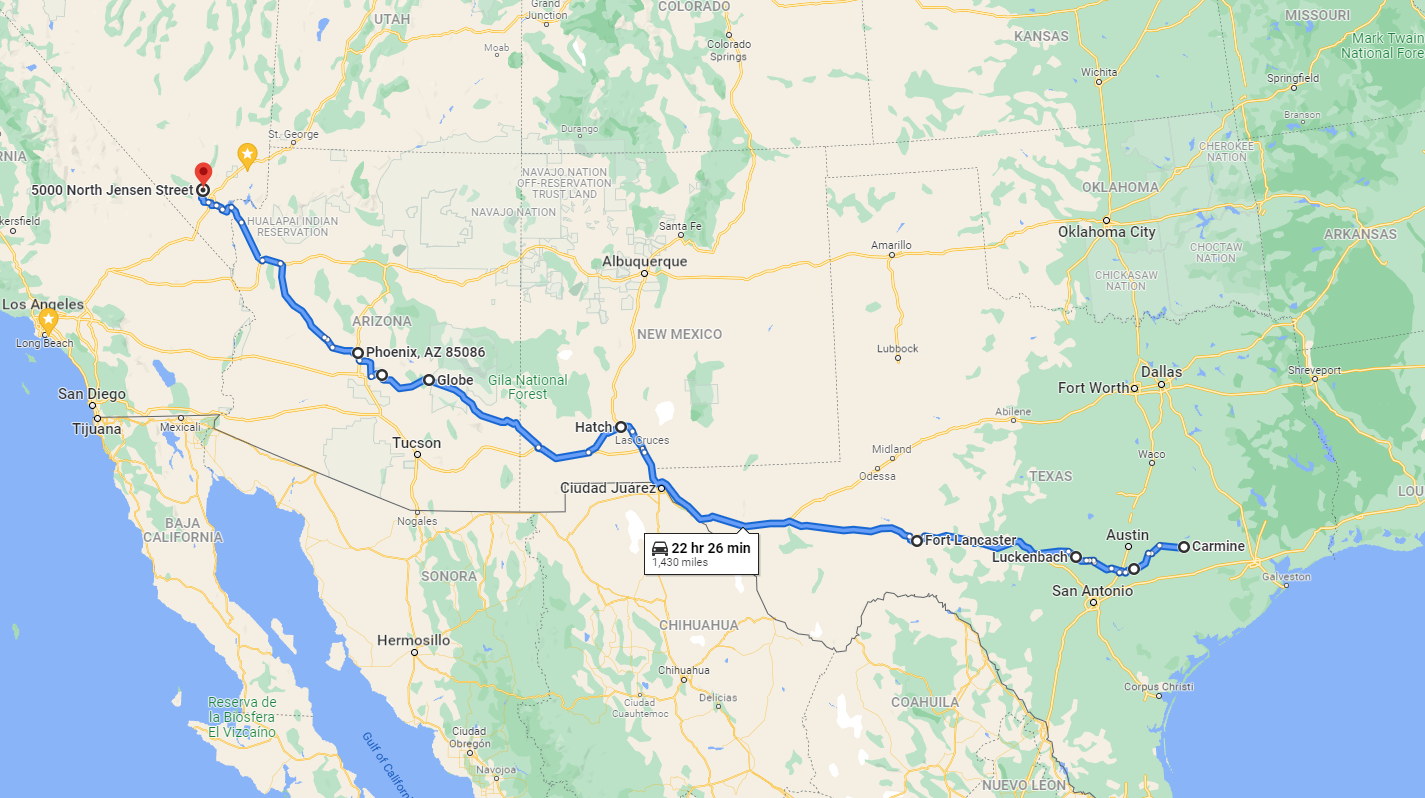 We were off and through Fredricksburg, TX which will absolutely be a longer stop on the next trip and then onto the Interstate which was not so bad 'till it merged with I-20 and it turned into a much more busy and rough route.

One little gem we stumbled on for a nice dinner was the Hotel El Capitan in Van Horn, TX. See the gallery to entice your stop if nearby. Another accidental find along a diversion to the old highway now bypassed by the Interstate is Fort Lancaster, Texas. Lot's of history that you can feel at this old fort. See the gallery and enjoy.

Rounding up the trip, we headed north off of the crazy Interstate at Lordsburg, NM and drove through Globe, Arizona to our overnight camp at Apache Junction to visit "Super Hunky" Rick Sieman and his wonderful wife Tina. Then it was home on highway 93, which by far was the very worst road we were on the entire trip. It is so bad, that the only way they will fix it is to shut it down and rebuild the entire surface between Wickenerg and the I-40 from scratch.
Anywaze .. God Bless Texas! .. A beautiful, great state with awesome people. We will definitely be back.

Other links to mention on this trip.
Eckermann's Meat Market where we loaded up the cooler and Airstream fridge with all the beef and links we could fit. Since arriving home, I grilled one of the bone-in rib-eye steaks from Eckermann's at about $9 a pound and it was absolutely outstanding.
JWS Village Market in Carmine, TX and their outstanding breakfast tacos!
RV Parks where we stayed.